Relaxing Body Treatments in Miami, FL
for Silky Smooth Skin
RELAXING BODY TREATMENTS IN MIAMI, FL FOR SILKY SMOOTH SKIN
At Mind and Soul, our specialists offer a wide variety of body treatments to help relieve aches, tension, and dull skin. We choose treatments that specifically target your concerns so you leave our office feeling pampered, refreshed, and pain-free.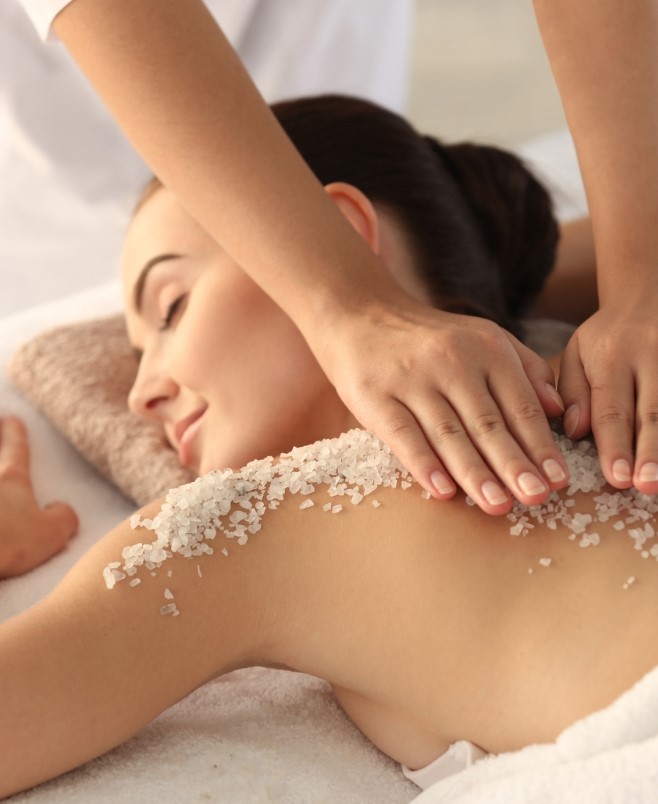 Our refreshing body scrubs provide gentle, but effective exfoliation. We often provide plenty of love to our face, but areas like our arms, legs, and feet don't receive as much attention. The scrubs gently remove dead skin cells, improve blood flow, help get rid of dry patches, and absorb excess oil.
Body Wraps
Body wraps are designed to help detoxify your body, reduce cellulite, and leave your skin feeling soft and supple. The warm, soothing sensation can also help ease muscle tension and promote relaxation, making it a perfect complement to our other spa services.
The treatment usually begins with gentle exfoliation to clear dead skin cells and prepare your skin. We use mineral-rich, hydrating formulas that contain nourishing ingredients, such as oils, seaweed, algae, and clay, depending on your needs.
We then cocoon you in soft blankets so your body can absorb as much nourishment as it can.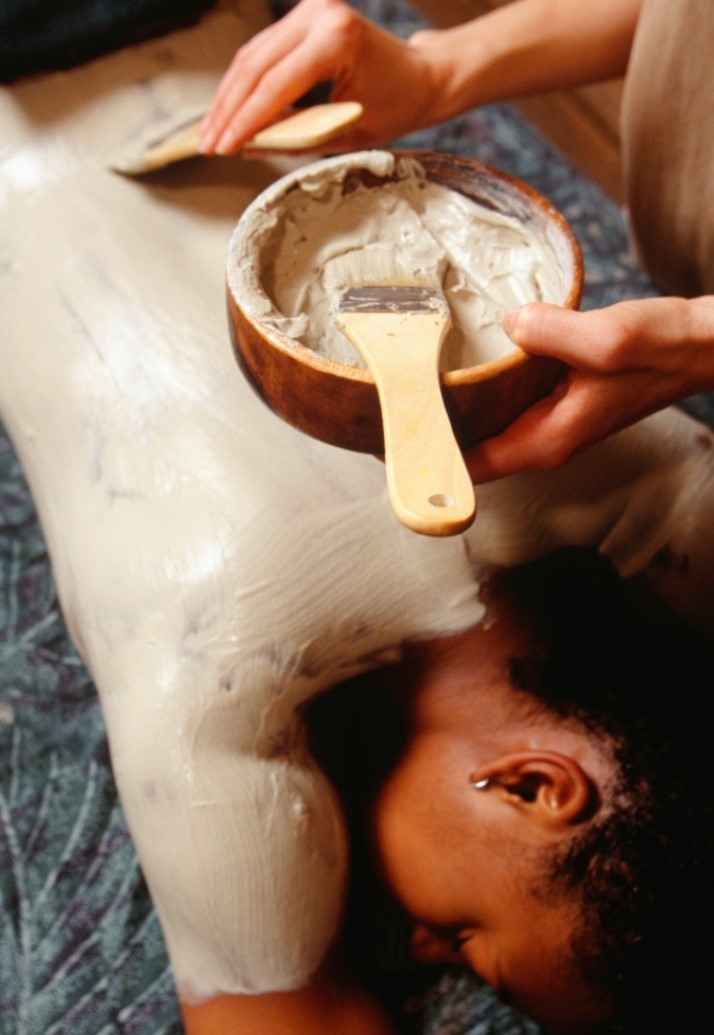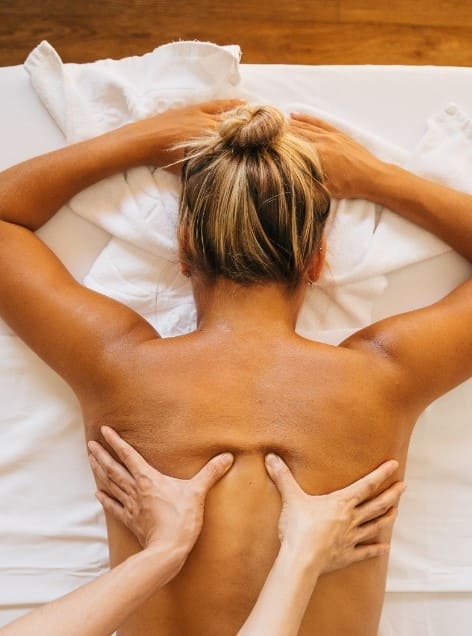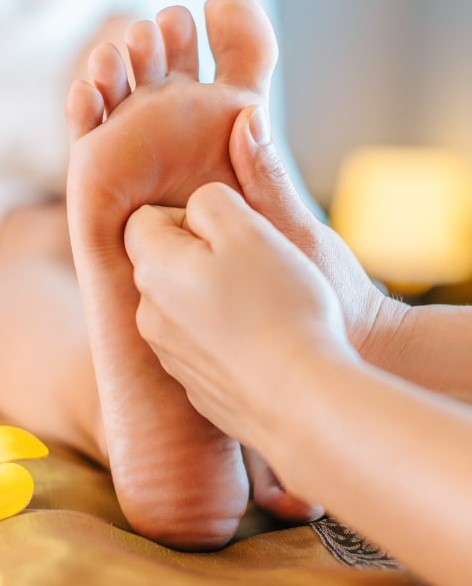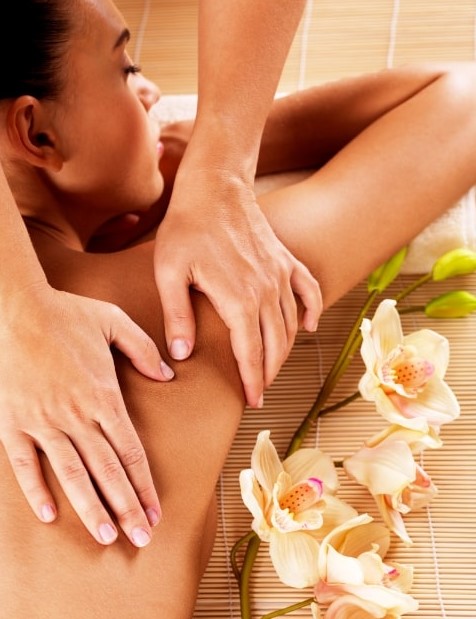 Our experienced therapists are skilled in a variety of massage techniques, including Swedish, deep tissue, hot stone, sports, reflexology, sacral cranial, pre- and post-natal, and Thai fascial detox massage. We'll work with you to use the best technique for your condition.
Swedish massage is a gentle technique that uses long strokes, kneading, and circular movements to help promote relaxation and increase blood flow. It's especially helpful if you sit down all day and hold tension in your back, neck, and shoulders.
Deep tissue massages, on the other hand, use more intense pressure to release tension and knots deep within your muscles.
During hot stone massages, your massage therapist will place heated stones along your spine, stomach, chest, palms, or feet as they use classic Swedish massage movements. The heat helps loosen tight muscles and improve circulation.
Sports massages are designed for athletes and active individuals to help prevent and treat injuries. This particular type of massage helps maintain flexibility, ease muscle cramps, and ultimately improve your athletic performance.
A reflexology treatment commonly focuses on your feet, though it may sometimes involve your hands or ears. This massage targets pressure points in the feet to trigger overall relaxation and wellbeing.
Cranial Sacral massage is a therapy that alleviates pressure in the skull, sacrum, and spinal column. This gentle technique aims to balance the flow of cerebrospinal fluid throughout the body.
Pre- and post-natal massages are designed specifically for pregnant women to help ease the discomforts of pregnancy.
A Thai fascial detox massage uses a combination of stretching, pressure points, and massage techniques to help release toxins and improve circulation throughout the body.
No matter what your needs or preferences may be, our skilled therapists will work with you to create a personalized experience that helps you feel your best. Call us at (305) 275-8573 to book body treatments in Miami today!