Top-Rated Acupuncturist in South Miami, FL
Serving the Greater South Miami Area with Excellence
Trusted Acupuncture Services in South Miami
ABOUT MIND & SOUL ACUPUNCTURE
Comprehensive range of services tailored to your needs
Ancient remedies blended with modern techniques
Personalized solutions for your specific skin concerns
Highly experienced and skilled therapists
Dedicated to delivering high-value work
Trusted by the South Miami community since 2017
At Mind & Soul Acupuncture, we've been dedicated to serving the South Miami community since 2017. We firmly believe that beauty and wellness are interconnected, and we're passionate about helping you achieve your desired skin transformation without resorting to surgical procedures or Botox. Our holistic approach to skincare combines modern treatments with ancient remedies that have withstood the test of time, offering you a truly unique and revitalizing experience.
Our team of highly skilled therapists is committed to understanding your individual needs and providing tailored solutions. Whether you're looking for the latest in microneedling with stem cells, invigorating facials, the benefits of acupuncture, or the rejuvenation of homeopathic injections, we have a wide range of services to meet your specific requirements. Additionally, our massage and body treatments further enhance your overall well-being, leaving you feeling refreshed and revitalized from the inside out.

MIND & SOUL ACUPUNCTURE
In the Heart of South Miami
At Mind & Soul Acupuncture, we've been dedicated to enhancing your natural beauty and overall wellness since 2017. We firmly believe that beauty and wellness go hand in hand, and we're committed to bringing your skin back to its youthful glow without resorting to surgical procedures or Botox. With our comprehensive approach to skincare, we offer a harmonious blend of modern treatments and ancient remedies passed down through thousands of years.
Why choose Mind & Soul Acupuncture for your skincare needs? We are driven by a deep commitment to your satisfaction and well-being. When you entrust us with your skin, you can expect personalized attention and exceptional care from start to finish. Our therapists are highly trained and experienced, ensuring that every treatment is delivered with precision and expertise.
We understand that your skin deserves the utmost care, and that's why we use only the highest quality products and techniques that are proven to yield outstanding results. Our goal is to help you achieve a more youthful and vibrant complexion, boosting your confidence and leaving you glowing from within.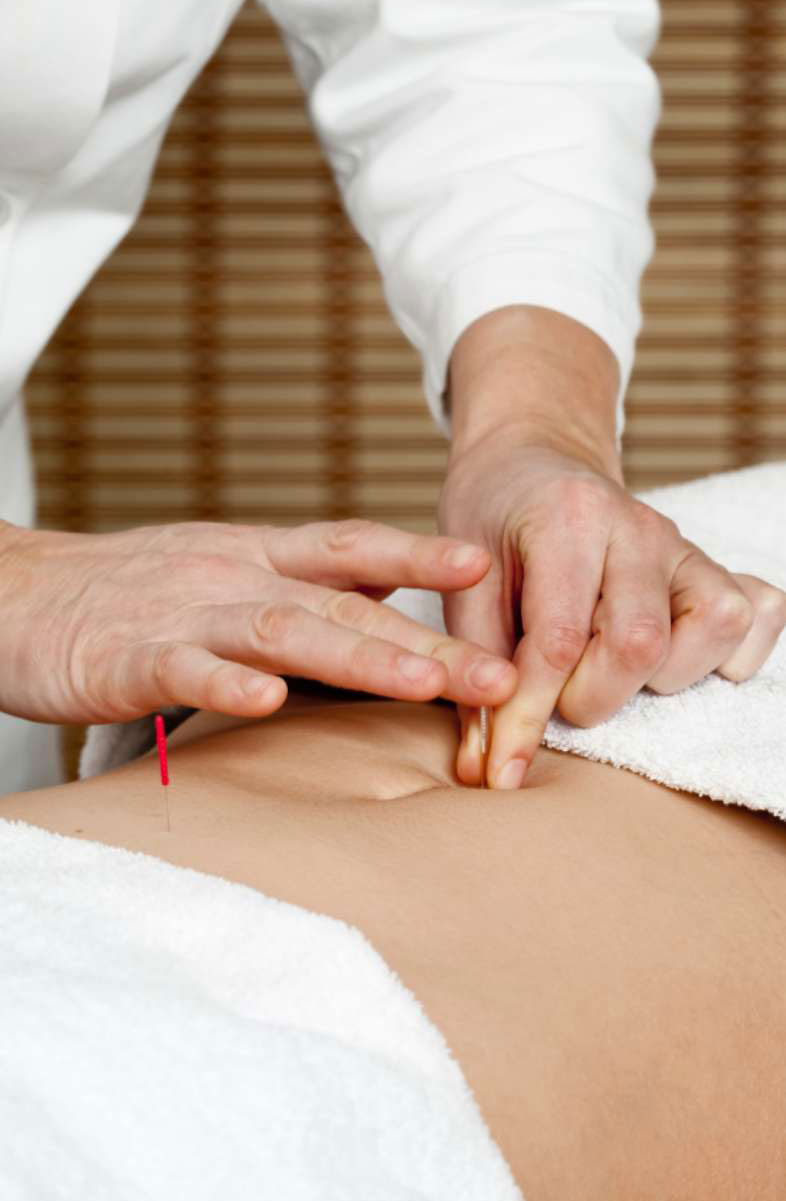 Since 2017, our expert team has been committed to bringing back your skin's youthful glow, all without resorting to surgical procedures or Botox. We believe in a holistic approach to skincare, blending modern treatments with ancient remedies that have withstood the test of time.
With our comprehensive range of services, our skilled therapists are here to address your unique skincare needs. Whether you're seeking the transformative effects of microneedling with stem cells, the rejuvenation of facials, the balance of acupuncture, the revitalization of homeopathic injections, or the relaxation of massage and body treatments, we have it all. Our goal is to provide you with a tailored experience that nourishes your skin and uplifts your spirit.
We take pride in our commitment to quality and excellence. Our therapists are highly skilled and trained, ensuring that you receive the utmost care and attention during your visit. We understand that every individual is unique, and we take the time to listen to your concerns and goals, crafting personalized treatments that deliver results. Your satisfaction and happiness are our top priorities.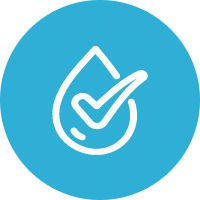 Comprehensive Skincare Solutions Crafted Just for You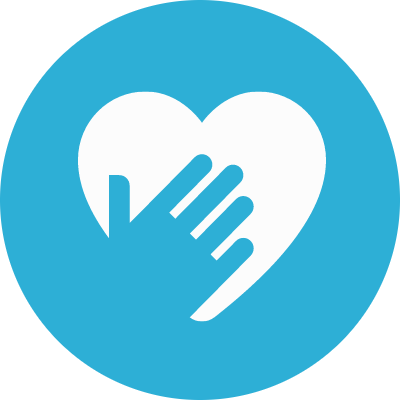 Dedicated to Delivering High-Value Beauty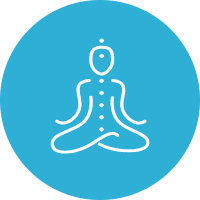 Holistic Approach for Your Inner and Outer Well-being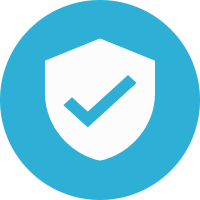 Trusted by the South Miami Community Since 2017
BEST ACUPUNCTURIST IN SOUTH MIAMI, FL
"Dr. Padro is the best acupuncturist in Miami. He combines traditional Chinese medicine with Western medicine perfectly when it comes to mental and physical health. He has helped me with my headaches and back pain due to sports injuries. Also, he has helped my pregnant wife with her migraines through acupuncture when most of the regular and traditional medicines cannot be taken. Definitely Dr. Padro is highly recommended." – José Crespí

You have questions, we have answers South Miami Acupuncture FAQs
How can I find the best acupuncture near me in South Miami?
We believe we're the best in the business, but try us yourself to find out why. At Mind & Soul Acupuncture, we pride ourselves on providing top-quality acupuncture services to residents of South Miami and the surrounding areas. Our accomplished team of practitioners possesses the skill and knowledge to address every facet of your wellness journey. Give us a call today to schedule an appointment.
How much does acupuncture at Mind & Soul Therapy cost in South Miami?
At Mind & Soul Therapy, we understand the importance of transparent pricing. The cost of acupuncture sessions may vary depending on the specific treatment plan tailored to your needs. We offer competitive pricing packages designed to provide you with the best value for your investment in your well-being. To get accurate pricing information, we recommend contacting our friendly staff or visiting our neighborhood page for up-to-date details on our services and fees.
Do you wonder if acupuncture can address your unique concerns and conditions?
At Mind & Soul Therapy, we understand that everyone's needs are unique. That's why our experienced therapists specialize in personalized acupuncture treatments tailored to your individual concerns. Whether you're seeking relief from chronic stress, body aches, weight management, or signs of aging, acupuncture can offer you a holistic approach to healing. By tapping into your body's natural healing abilities, acupuncture can help address your unique concerns and promote overall well-being. Say goodbye to one-size-fits-all treatments and embrace a tailored acupuncture experience designed just for you.
What should I expect during an acupuncture session?
During an acupuncture session at Mind & Soul Therapy, you can expect a tranquil and comfortable environment. Dr. Rafael Padro, our experienced practitioner, will take the time to listen to your needs, concerns, and prior health conditions. He will then create an individualized treatment plan that is tailored specifically to you. Our goal is to provide you with a relaxing and effective experience, helping you achieve relief, rejuvenation, and balance.
Can I combine acupuncture with other forms of treatment?
Absolutely! Acupuncture is known for its versatility and ability to complement various forms of treatment. Whether you are using traditional medicine, physical therapy, or other holistic approaches, acupuncture can be integrated seamlessly into your overall wellness plan. Dr. Rafael Padro will work closely with you to ensure that your acupuncture sessions harmonize with any other treatments you may be receiving. Experience the synergistic benefits of combining therapies by contacting us today.
How does acupuncture work, and what are its benefits?
Acupuncture is a natural, integrated treatment that stimulates your body's ability to regulate and heal itself. It works by stimulating specific points on your body, known as acupuncture points, with thin, sterile needles. The numerous benefits of acupuncture include reduced stress and anxiety, enhanced immunity, reduced eye strain, greater energy levels, and mental clarity. Imagine living a life with reduced tension, regulated appetite, pain-free muscles and joints, and more youthful-looking skin.
READY FOR RELIABLE ACUPUNCTURE SERVICES?
Contact our expert team at Mind & Soul Acupuncture in South Miami today.
At Mind & Soul Therapy, we have been nurturing the well-being of our clients since our establishment. With years of experience in the field, our expert therapists are dedicated to providing exceptional care and support to help you achieve inner peace and balance.
We understand the importance of mental and emotional well-being in today's fast-paced world. That's why we offer a wide range of therapeutic services tailored to your unique needs. Whether you're seeking relief from stress, anxiety, or seeking personal growth, our team of compassionate professionals is here to guide you on your journey toward self-discovery and healing.
We pride ourselves on being the trusted choice for mind and soul therapy in South Miami. Our commitment to your satisfaction means that we go above and beyond to create a safe and nurturing environment where you can truly relax and explore your inner self. From individual counseling to group therapy sessions, we offer various options to suit your preferences and goals.
This is the best mental health clinic I have ever visited. The two specialists I see here are beyond remarkable. Don't be put off by the 'alternative' vibe of the... Read more place, as the focus is on impeccable, scientific medical care, and the holistic therapies available are merely optional.

Chris Derrett


Yamiris Hernandez


Amazing staff, doctors, and the service is outstanding.

Vanessa Flores


Love the doctors in the office. Love the personnel that take good care of each on of us. Can't talk about my faves, I have a few here, but love... Read more them all. I recommend you go there and between the great team and expertise you walk out relieved. You walk out ready for your next appointment. My whole family love ❤️ everyone here. We looking at you Dr 😜😘. If you have a less than top tier experience (you wont) let them know and they will make sure you leave happy and smiling. So happy that even if I have to pay out of pocket, is money that has no value compared with the healthcare that you receive because your well-being is their interest and that is much more valuable. They listen, they pay attention and provide you their years of hard study to get you up and well. ❤️😍 Best of all, if you find a spot, their parking lot is free! No paying for parking (that is parking in their lot, don't park on the street, otherwise you need to pay the City of CC).

Michael Montoya


Dr. Padro was awesome. His ozone therapy was just what I needed. Also super easy to schedule my appointment and, once there, they took care of me on time.

Juan Carlos Ramos


Just all around good, caring people. Dr. Padro and her team are top notch practicianers to boot.

Pete Majeski


They have changed my life! Been there for me through my good and not so good moments!! Dr. Padro is amazing and always willing to give you the best advice/treatment... Read more plan! I recommend Mind and Soul Therapy to anyone who needs a safe place!

Jennifer Lanuza


Wonderful practitioners and staff!

Kristine Kadlac


Dr. Freeman has helped me so much. I never thought I would be able to get the help that I needed until I met him. He is a great doctor,... Read more who cares about his patients. I would recommend him to anyone. If you need to talk to someone who cares about people Dr. Edward Freeman is the one to go to.

Julene Aguilar


I stumbled across the Mind and Soul Therapy on Google and after having read most of the reviews, I decided to give it a try. I have been dealing with... Read more a chronic GI/stomach issues for a long time and after a consultation with Dr. Padro, I started the treatments right away. My health in general has improved a lot after a few months of treatments. Besides the GI issues, he also treats me for my drinking problem for which I have seen a drastic improvement. The staff is caring and courteous and the clinic is super clean, highly recommend.

Jose

2550 Douglas Rd Ste #301,
Coral Gables, FL 33134
305-456-1014s
7600 SW 57th Ave Ste #102
South Miami, FL 33143
305-275-8573
975 Arthur Godfrey Rd,
Suite 308
Miami Beach, FL 33140
Monday – Friday
9:00am – 6:00pm